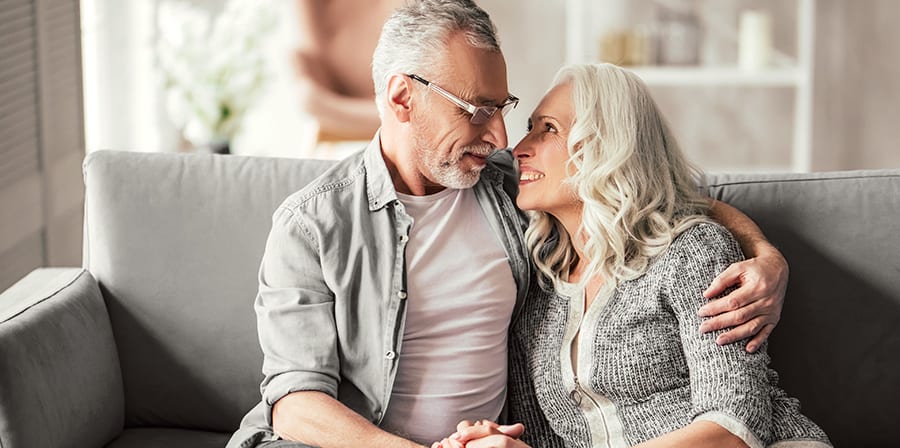 At Centre dentaire et d'implantologie Natalie Socqué, our Châteauguay dentists dentists use dental implants to replace a missing tooth and regain a radiant smile!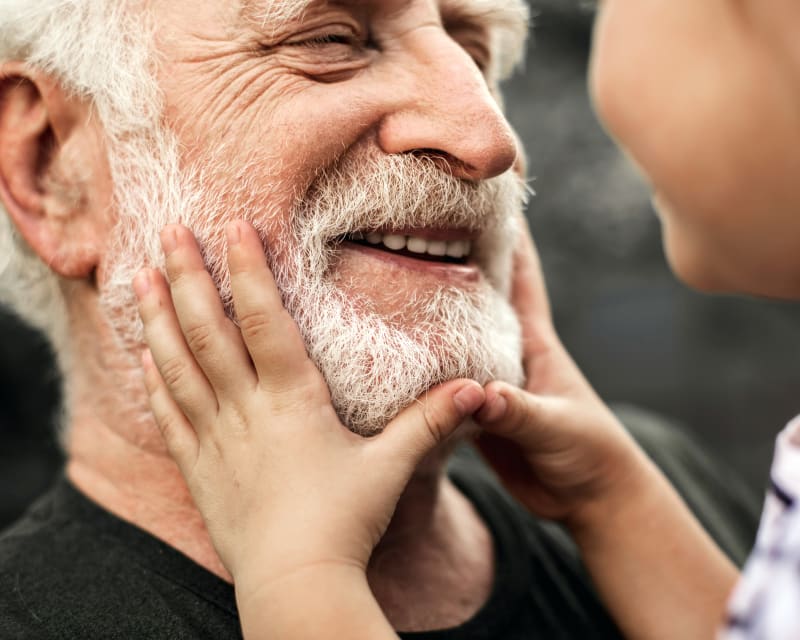 What is a Dental Implant?
Implantology is one of the most significant advances made in dentistry in the last 40 years. 
A dental implant is a root made of a biocompatible material (often titanium) placed by a dentist into a patient's jawbone to support a crown, a bridge or a complete prosthesis. Visually speaking, an implant is similar to a screw embedded securely into the bone. Dental implants are available in various lengths, sizes and shapes, depending on the case.
Why choose us for a dental implant?
Dr. Socqué has many years of experience in implantology and works closely with Jonathan Coutu, experienced denturist, for the production of prostheses on implants. Our center is also equipped with many cutting-edge technologies, all under one roof. 
The Dental Implant Procedure
The dentist makes an incision in the jawbone below the gum line and then inserts the implants into the bone. During the healing process, the bone reforms and fixes the implants.
It takes 3 to 6 months to return to the clinic to complete the procedure. Your dentist will then fix a replacement tooth that will fit perfectly into your smile.
Restoration on Implants
Depending on your treatment plan, our dentists may recommend one of the following restorations:
Crown on Implant

What looks the most like a real tooth is an implant crown. This is why it is often the solution recommended by dentists when a tooth is lost.

In addition to having the same appearance and the same hygiene needs as a natural tooth, the implant crown is a lasting solution.

Another important advantage of the implant crown is that it allows the stimulation of the jawbone and its regeneration. This has the effect of preventing bone loss which tends to deform the face and accelerate the appearance of old age...

Prostheses Stabilized with Implants

This type of prosthesis is fixed with two to four implants, but it can be removed. The prosthesis is always supported by the gums, but the implants provide more stability.

Advantages:

Economical solution;
More comfortable than a denture;
Few dietary restrictions;
Reduced bone loss and muscle atrophy.

Prostheses Fixed on Implants

Instead of being supported by the gums, this type of prosthesis is fixed on four to eight implants. Sometimes, a metal bar in integrated into the prosthesis. 

Advantages:

Never moves;
Very comfortable;
No food restrictions;
No bone loss and muscle atrophy
Dental Implant FAQs
Read the answers to the most frequently asked questions.
Benefits of Dental Implants
Would you like to enjoy eating everything that you want once again? Implants can make this possible and reinforced chewing will improve digestion and the absorption of food.
Are you afraid to lose your dentures when you laugh or sneeze? Does your loose dentures make it more difficult for you to speak? Dental implants can resolve all these problems and restore your self-confidence.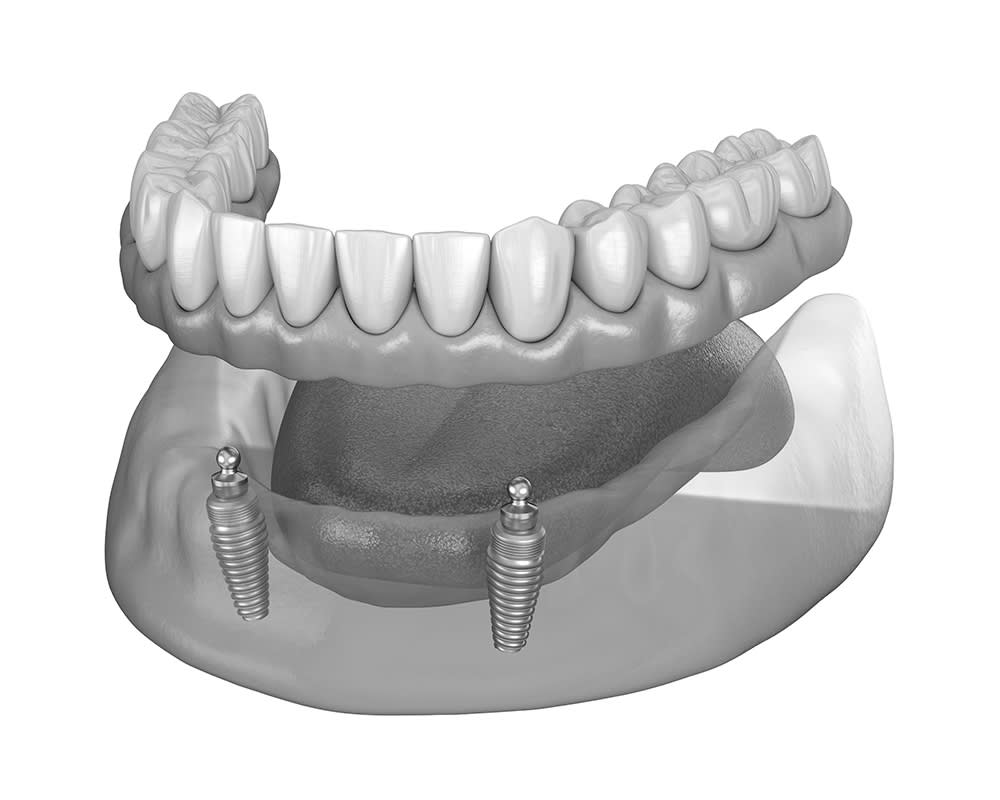 Prostheses Stabilized with Implants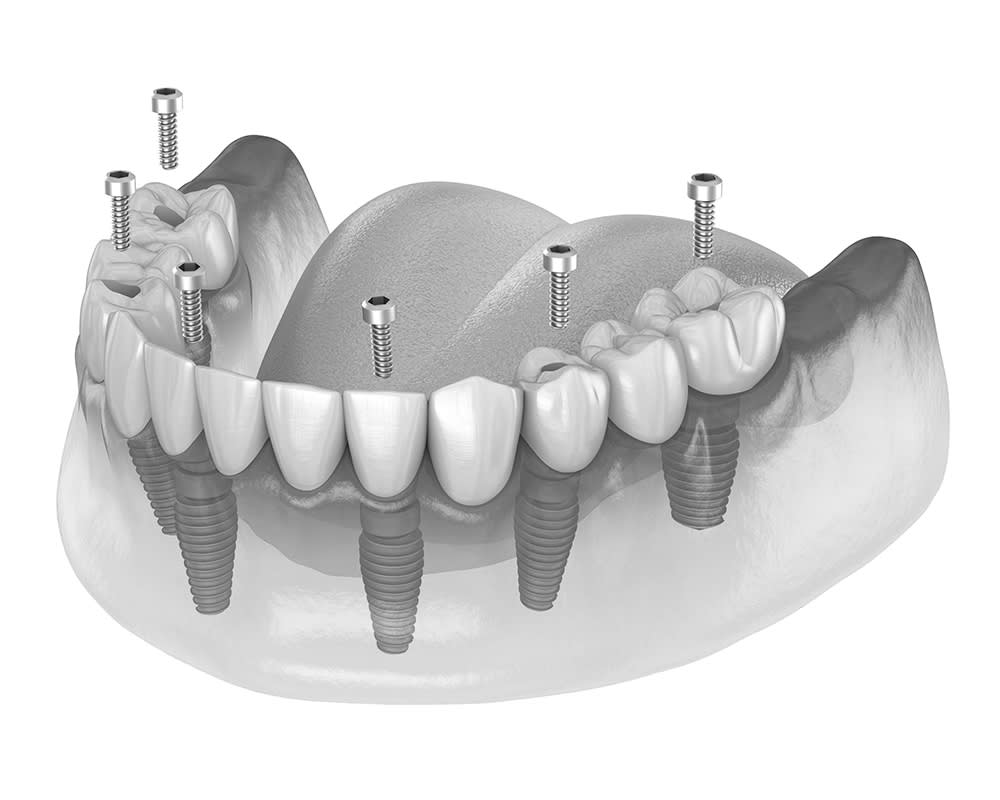 Full Tooth Loss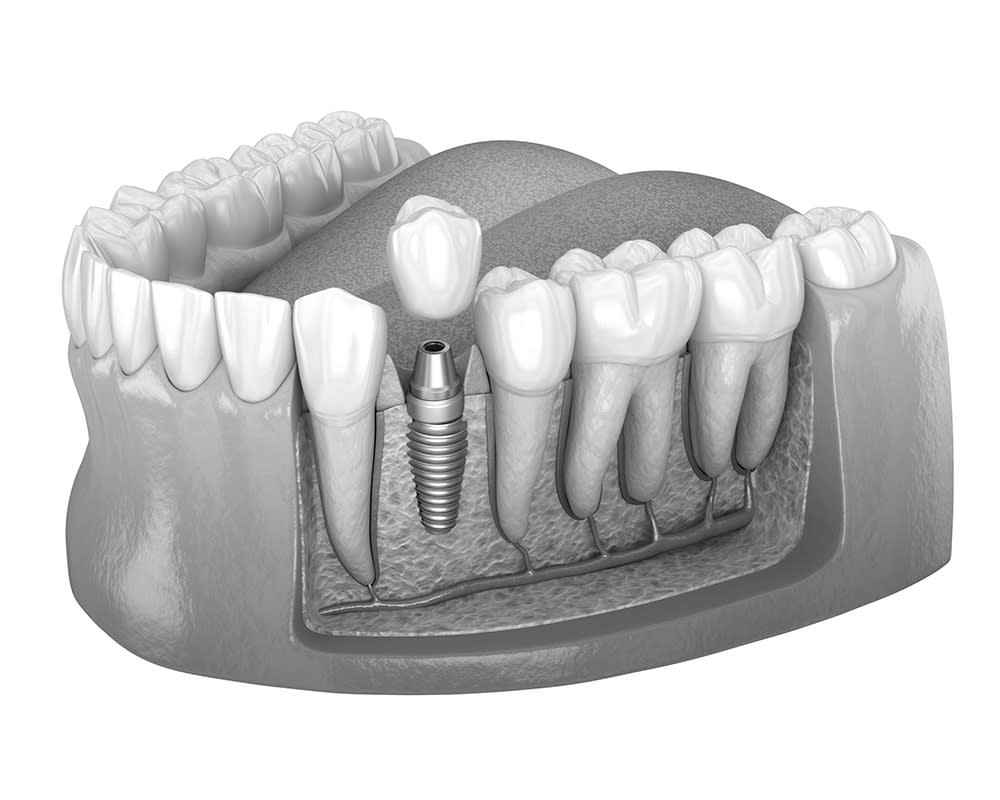 Loss of One or More Teeth
New Patients Always Welcome
Are you searching for a dentist in Châteauguay, Mercier, Kahnawake or the surrounding area? We are happy to accept new patients at our clinic. Contact us to book your first appointment today.
Request Appointment
Hours
Monday:

08:30 am - 04:30 pm

Tuesday:

08:30 am - 04:30 pm

Wednesday:

08:30 am - 05:00 pm

Thursday:

08:30 am - 06:00 pm

Friday:

08:30 am - 04:30 pm

Saturday:

Closed

Sunday:

Closed
Quick Links