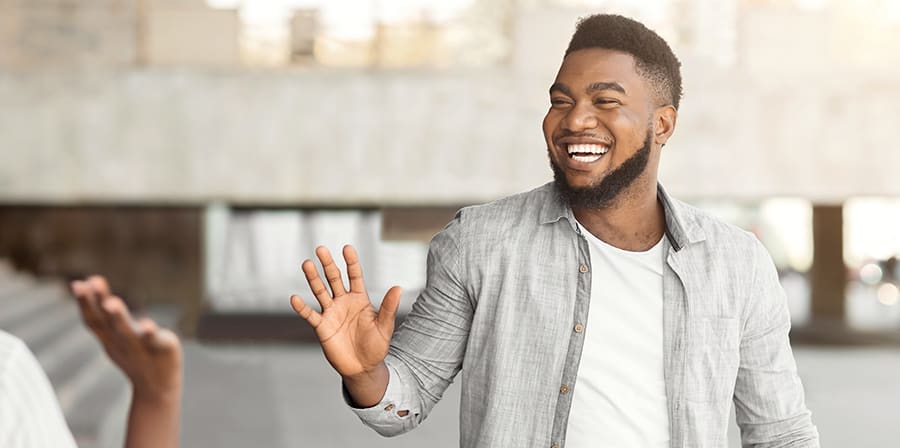 The dentists at Centre dentaire et d'implantologie Natalie Socqué in Châteauguay, offer a selection of oral surgery procedures to treat dental issues and enhance your overall oral health.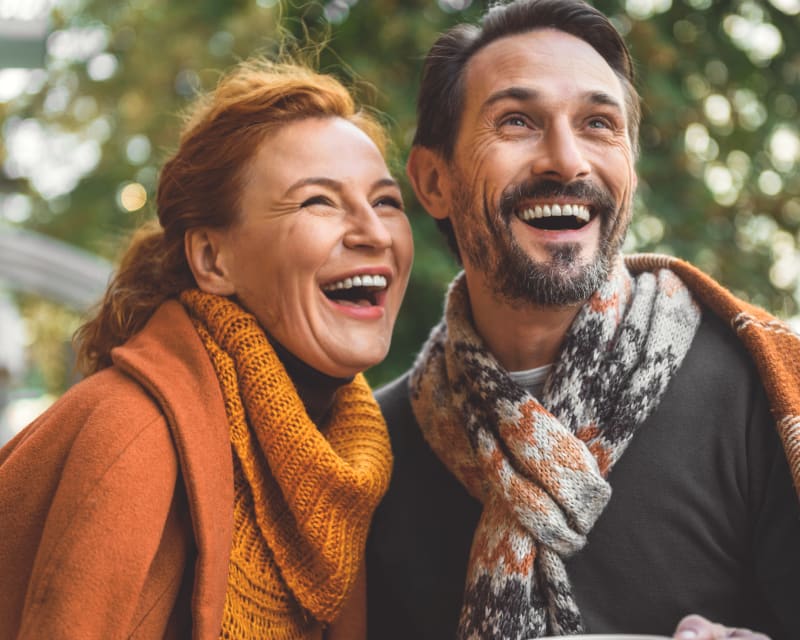 What is Oral Surgery?
Oral surgery consists of the diagnosis and surgical treatment of injuries, diseases, and defects of the soft and hard tissues in the mouth, teeth, jaws and face. 
We will always utilize the least invasive treatment possible for a given dental problem, sometimes, oral surgery will be required when the less invasive treatment options are not sufficient enough for the issue.
Dental Implants
A dental implant is a root made from a biocompatible material (often titanium) that the dentist places in the jawbone to support a crown, bridge or full denture. Visually, an implant looks like a screw which allows it to become more firmly embedded in the bone. Dental implants come in different lengths, sizes and shapes depending on the situation. 
Gum Grafts
A gum graft is a procedure where gum tissue is removed from the mouth's roof and transplanted onto an area of the gums. This may help to repair receding gums, cover exposed tooth roots and lessen any symptoms that may be associated which could include eventual tooth loss or severe tooth sensitivity, to protect your oral health.
Tooth Extractions
Sometimes it is necessary to extract a tooth, for example, when a baby tooth is slow to fall and interferes with the eruption of the permanent tooth or when a permanent tooth is broken, too damaged or lacking space.
Tooth extraction is performed under local anesthesia. In some cases, drugs will be prescribed to control the sensitivity.
Wisdom Tooth Removal
If the wisdom teeth have the required space in the jaw, they will erupt normally. On the other hand, if they are affecting the adjacent molars or if they are likely to become a source of problems, it will be best to remove them.
Wisdom teeth usually appear between the ages of 16 and 25. It is therefore strongly recommended that people in this age group have the eruption trajectory and the position of their wisdom teeth checked.
Frenectomy
A frenectomy procedure eliminates a frenum. This is a small piece of tissue that connects your lips, cheeks or tongue to your gum area. Our dentists perform these frenectomies for babies, children and adults when the frenum is limiting function, this issue is commonly known as cheek- tied, lip-tied or tongue-tied.
Bone Grafts & Sinus Lifts
In a bone graft procedure your dentist will add bone tissue to your jaw bone, to make it strong enough to support a dental implant. A sinus lift is a bone graft procedure where your dentist adds bone material to the upper back jaw in order to increase and raise the amount of bone in the  area of the sinuses to put in a dental implant.
New Patients Always Welcome
Are you searching for a dentist in Châteauguay, Mercier, Kahnawake or the surrounding area? We are happy to accept new patients at our clinic. Contact us to book your first appointment today.
Request Appointment
Hours
Monday:

08:30 am - 04:30 pm

Tuesday:

08:30 am - 04:30 pm

Wednesday:

08:30 am - 05:00 pm

Thursday:

08:30 am - 06:00 pm

Friday:

08:30 am - 04:30 pm

Saturday:

Closed

Sunday:

Closed
Quick Links