Dr. Taous Babaci is a General Dentist at Centre dentaire et d'implantologie Natalie Socqué in Châteauguay.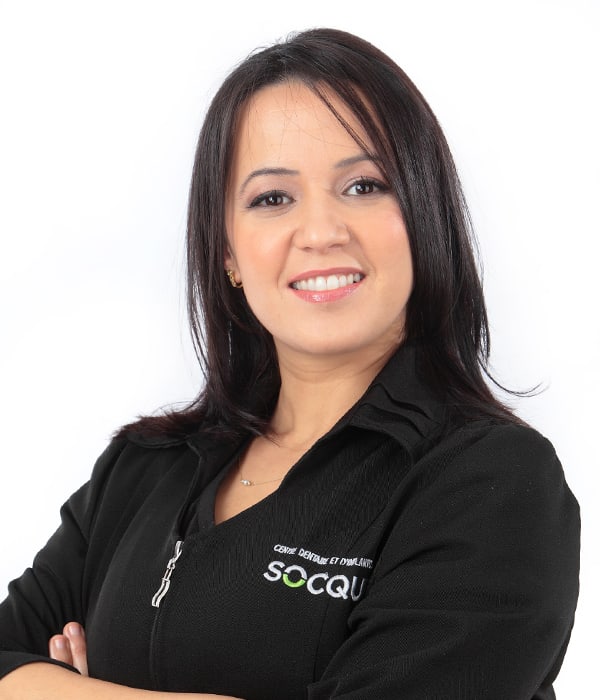 Dr. Babaci
General Dentist
Dr. Taous Babaci graduated in Algeria in 2004. She is a member of the Quebec Order of Dentists and has been practicing as a general dentist in the Montreal area since 2014. Dr. Babaci is a passionate, meticulous, warm, and caring dentist.
She places great emphasis on the well-being of her patients. Aware that dentistry is constantly evolving, she studies to perfect her skills. Recently, Dr. Babaci completed training in endodontics, aesthetic dentistry, and gum grafting.
New Patients Always Welcome
Are you searching for a dentist in Châteauguay, Mercier, Kahnawake or the surrounding area? We are happy to accept new patients at our clinic. Contact us to book your first appointment today.
Request Appointment
Hours
Monday:

08:30 am - 04:30 pm

Tuesday:

08:30 am - 04:30 pm

Wednesday:

08:30 am - 05:00 pm

Thursday:

08:30 am - 06:00 pm

Friday:

08:30 am - 04:30 pm

Saturday:

Closed

Sunday:

Closed
Quick Links